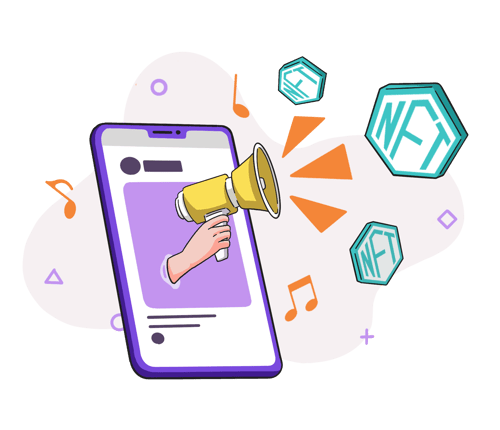 "Audio Shot" (former AudioTokenDistributor) is a service that distributes NFTs by sound, using the "audio watermark" technology.

By applying audio watermarks to sound sources such as YouTube videos and live streamings, NFTs can be distributed as proof-of-contact to users who have attended the event.
In addition, Audio Shot can offer an NFT experience to users who do not have their own NFT Wallet.
An NFT Wallet is a digital wallet for storing cryptocurrency and NFTs.
The wallet stores a key called a "private key," which functions as a signature when making transactions with cryptocurrency or purchasing NFTs.
Generally, MetaMask, a web browser extension, is used to create a Wallet.
Find instructions on how to open a MetaMask Wallet from HERE.
After NFTs are distributed, these NFTs can be used as proof of presence or participation as a flag to be applied to Token-Graph Marketing.
You can receive an NFT on your smartphone by playing the audio in the below video.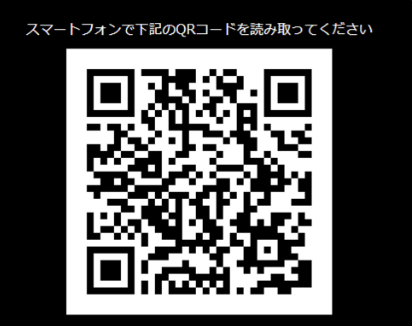 1. Enables users without crypto assets or NFT wallet to receive NFTs
2. Possible NFT distribution to a large number of people through YouTube video, live streaming, in-store background music, and other forms of sound.
3. Low-cost, high-volume distribution of NFTs using the Shiden Network.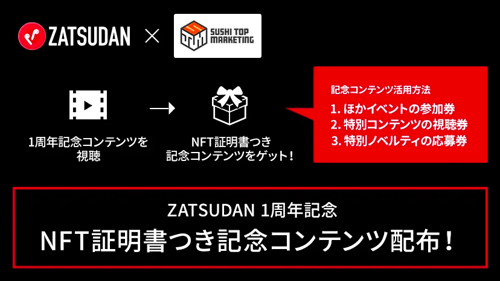 Distribution of Takafumi Horie's NFT in the "ZATSUDAN" App via Sound
ZATSUDAN 1st Anniversary Content Release & Special NFT Gift
Event period: Monday, April 25, 2022 - Monday, May 9, 2022
Special website: https://zatsudan-1st-anniv.com

Details: Commemorative NFT distribution by viewing the content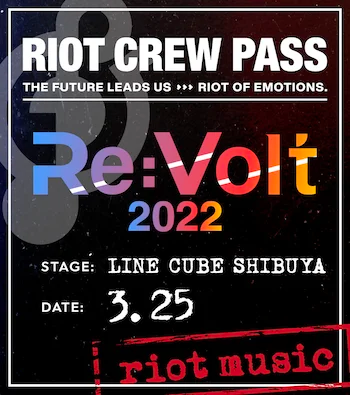 NFT Distribution at a Music Live Event (Re:Volt 2022)
A live event by virtual artists from RIOT MUSIC was held at LINE CUBE SHIBUYA on Friday, March 25, 2022, which was simultaneously streamed on Youtube.

Offline limited NFTs were distributed to those who visited LINE CUBE SHIBUYA, and online limited NFTs were distributed to YouTube viewers.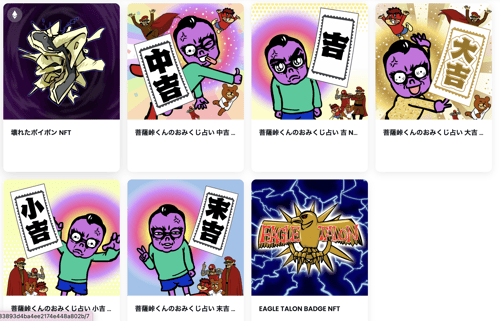 The "Secret Society Eagle Talon" by DLE Inc.'s Official NFT Distribution on YouTube
In celebration of launching an NFT project, past animations were released on the official "Eagle Talon" YouTube channel for a limited time, with exclusive NFTs distributed to those who watched the related videos.
There were 7 types of NFTs in total, including 3 types "Lost," "Win," and "Jackpot."
Approximately 5,000 NFTs were distributed due to the "omikuji" element, a random distribution of NFTs.
Introduced on Tatami-nin Radio / Podcast Soken
Podcast Soken #06
Podcast Soken #22
Chizai-Zukan (Illustrated Book of Intellectual Property)
Audio watermarking is a technology that transmits information to the target device by attaching information to an inaudible sound that humans cannot hear. By using this, it is possible to set a condition such as "Mint the NFT when the trigger is received, "thus enabling the distribution of NFTs to limited audiences with proof of viewing.

Use the NFTs distributed by Audio Shot as Access Tokens to allow only the NFT holders to visit a particular website.

The website can offer various utilities, such as selling limited-edition merchandise and NFTs, downloading wallpapers, and using the NFTs as discount coupons.
For instance, at Re:Volt 2022, contents exclusive to NFT holders were distributed on the event day.
Expected Marketing Measures
We have experience distributing NFTs via audio on TV and radio.

3. Live events
4. YouTube
5. In-store background music
6. Stamp Rally (collecting stamps) in town